Planted in 1968 on light, fluffy, ashy soil, the Volcanic Hill Vineyard comprises approximately 8 acres of the Estate.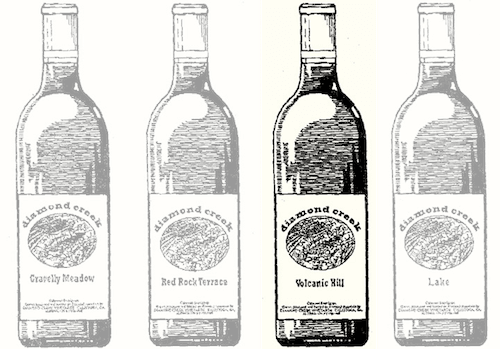 Volcanic Hill is a full-bodied Cabernet with ripe berry fruit, smoky richness, scented earth and elegant tannins that make the wine alluring in youth but eminently age-worthy.
AN EMINENTLY AGE-WORTHY CABERNET
Volcanic Hill is a south-facing hillside vineyard. The consistency of the grey soil is that of light, fluffy ash originally deposited from ancient volcanic eruptions. Volcanic Hill sits in the estate's warmest microclimate. The site often produces Diamond Creek's most powerful and long-lived wine.
Microclimate: Warmest
Elevation: 530-610 ft
Soils: White, fluffy volcanic ash
Aspect: South-facing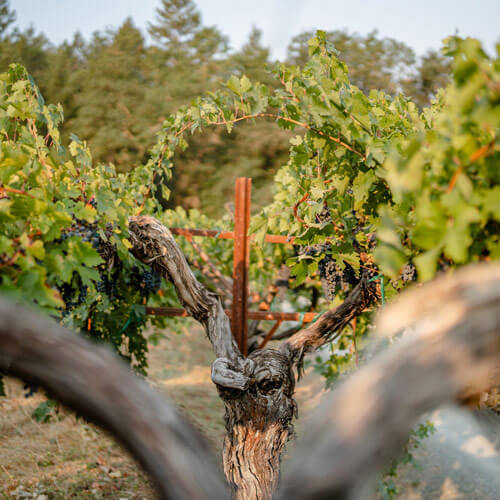 A seven-acre, steeply terraced vineyard with rocky, red-tinted soils that produce a softer Cabernet Sauvignon.
Red Rock Terrace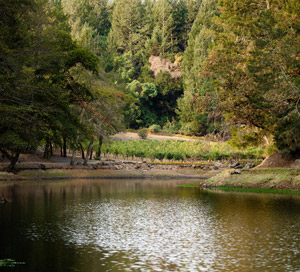 Planted in 1972 on loose gravelly soil, the tiny 3/4 acre dry-farmed Lake Vineyard is the smallest and coolest vineyard on the Estate.
Lake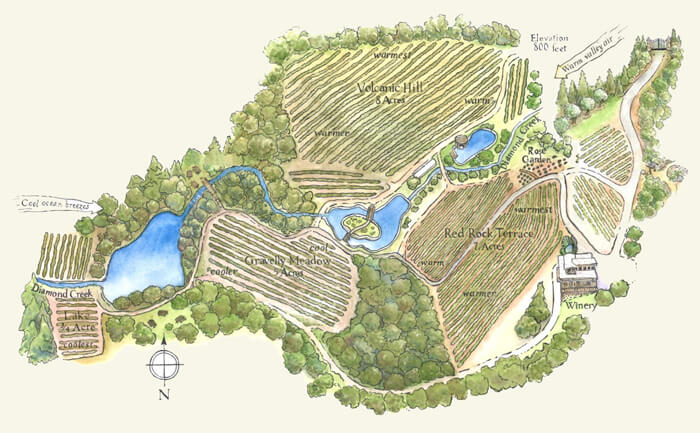 Ideally suited to growing Cabernet Sauvignon, our estate is divided into four distinct vineyards, each with its own terroir arising from different soils and microclimates.
Estate Map