Planted in 1968 on iron rich, red rocky soil, the Red Rock Terrace Vineyard comprises approximately 7 acres of the Estate.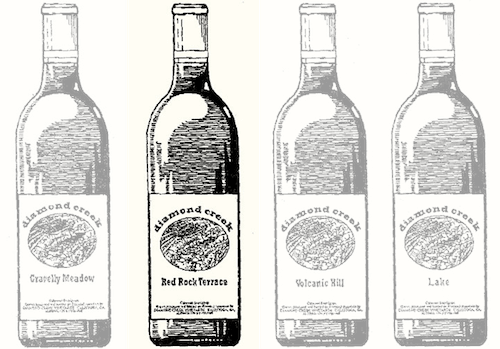 Red Rock Terrace often expounds with dark cherry and black currant flavors, ripe, mouthcoating, velvety tannins and notes of tea, iron and savory dried herbs.
A WARM MICROCLIMATE YIELDS VELVETY TANNINS
North-facing Red Rock Terrace is a steeply terraced vineyard. The rocky, red-tinted soil is high in oxidized iron content, and because of its northerly aspect, the grapes receive less direct sunlight.
Microclimate: Warm
Elevation: 530-600 ft
Soils: Rocky, red soils; high in iron
Aspect: North-facing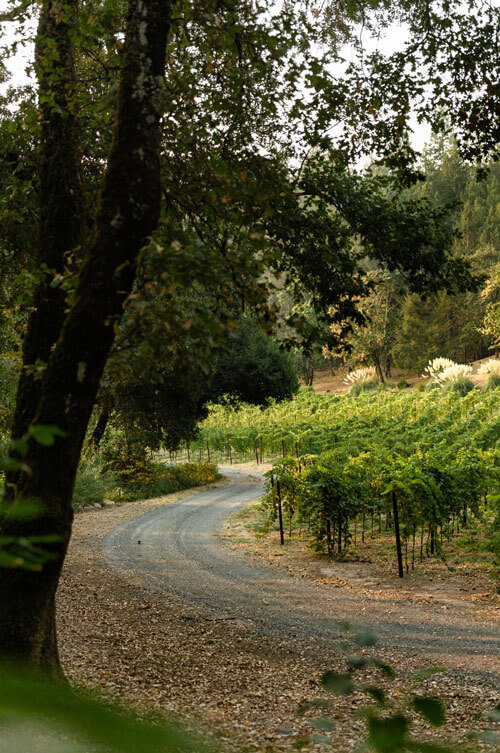 Pebbly, porous soils drain rapidly, with struggling vines that create a wine that is mellow and earthy, with beautiful fruit flavors and elegant tannins.
Gravelly Meadow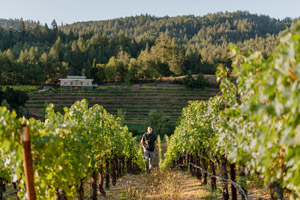 Planted in 1968 on light, fluffy, ashy soil, the Volcanic Hill Vineyard comprises approximately 8 acres of the Estate.
Volcanic Hill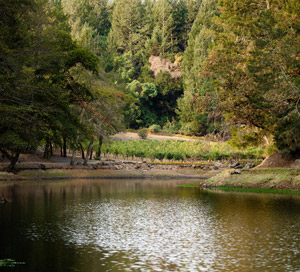 Planted in 1972 on loose gravelly soil, the tiny 3/4 acre dry-farmed Lake Vineyard is the smallest and coolest vineyard on the Estate.
Lake