Planted in 1968 on iron rich, red rocky soil, the Red Rock Terrace Vineyard comprises approximately 7 acres of the Estate.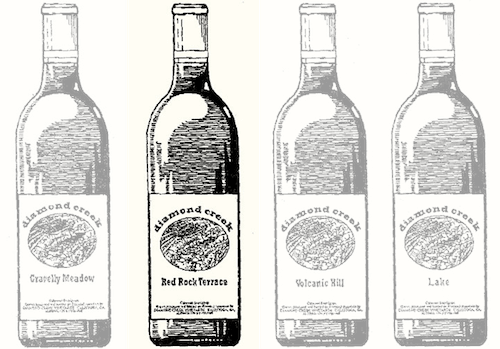 Red Rock Terrace often expounds with dark cherry and black currant flavors, ripe, mouthcoating, velvety tannins and notes of tea, iron and savory dried herbs.
A WARM MICROCLIMATE YIELDS VELVETY TANNINS
North-facing Red Rock Terrace is a steeply terraced vineyard. The rocky, red-tinted soil is high in oxidized iron content, and because of its northerly aspect, the grapes receive less direct sunlight. Red Rock Terrace is typically the second wine to be tasted in a line-up of Diamond Creek's four Cabernets.
Microclimate: Warm
Elevation: 530-600 ft
Soils: Rocky, red soils; high in iron
Aspect: North-facing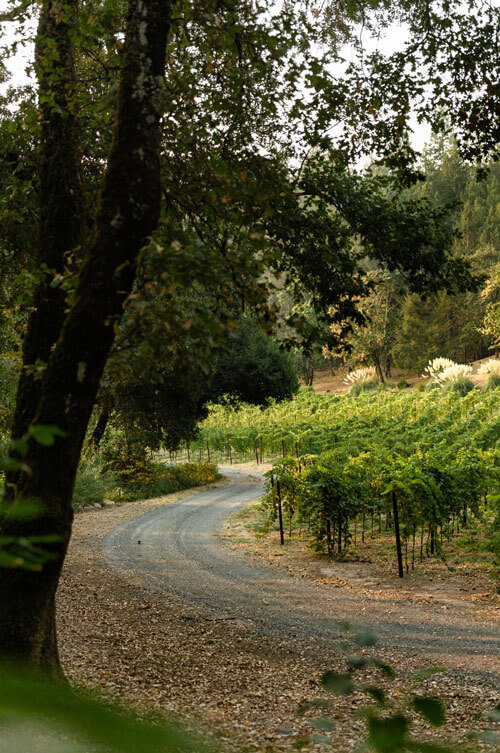 Pebbly, porous soils drain rapidly, with struggling vines that create a wine that is mellow and earthy, with beautiful fruit flavors and elegant tannins.
Gravelly Meadow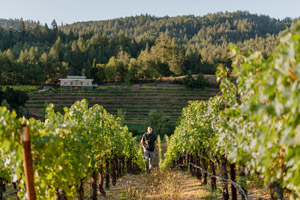 Planted in 1968 on light, fluffy, ashy soil, the Volcanic Hill Vineyard comprises approximately 8 acres of the Estate.
Volcanic Hill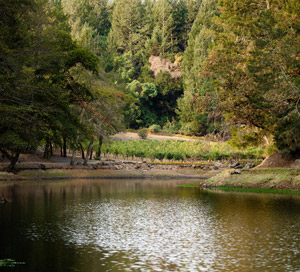 Planted in 1972 on loose gravelly soil, the tiny 3/4 acre dry-farmed Lake Vineyard is the smallest and coolest vineyard on the Estate.
Lake