Planted in 1968 on pebbly brown soil, the Gravelly Meadow Vineyard comprises approximately 5 acres of the Estate.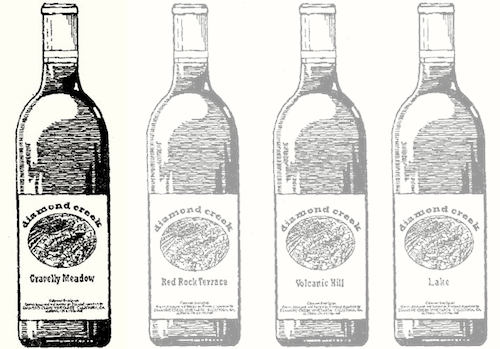 Gravelly Meadow often evokes freshly tilled earth, currant, plum, and ripe blackberry flavors, well-defined, elegant tannins and a mineral, persistent finish.
Pebble-strewn Soils in a Pre-historic Riverbed
Gravelly Meadow is a relatively flat site that was once a pre-historic riverbed. Situated in one of the cooler microclimates on the Diamond Creek estate, the vineyard possesses pebbly, porous brown soils which drain rapidly, compelling the vines to struggle for moisture.
Microclimate: Cool/Cooler
Elevation: 550 ft
Soils: Rocky, stony, porous
Aspect: Relatively flat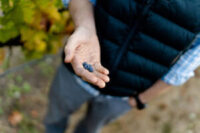 Diamond Creek wines could only come from this slice of earth. Our goal is simply this: to maintain this purity of place and enhance it as we can, allowing the land to continue to speak for itself.
Our Approach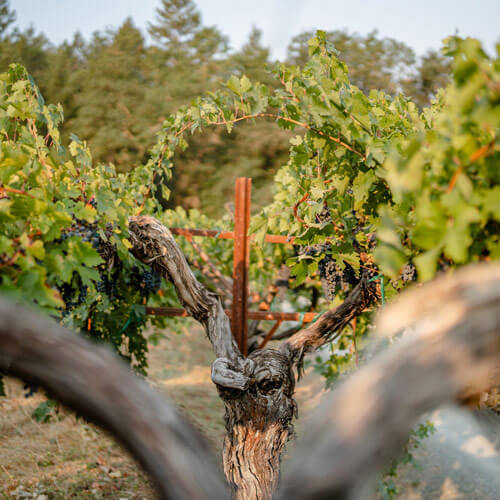 A seven-acre, steeply terraced vineyard with rocky, red-tinted soils that produce a softer Cabernet Sauvignon.
Red Rock Terrace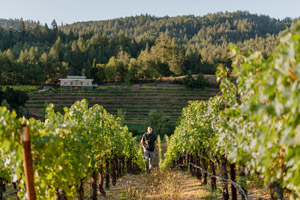 Planted in 1968 on light, fluffy, ashy soil, the Volcanic Hill Vineyard comprises approximately 8 acres of the Estate.
Volcanic Hill